Founder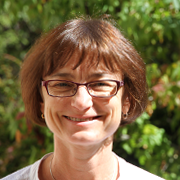 Dr. Hélène Demougeot-Renard founded the eOde company in 2010. She has a dual competence in the areas of contaminated sites and geostatistics, gained through several trainings and positions held since 1990.
Professional career in short
Creation and management of the eOde office. Contaminted sites expert and environmental data analyst – Since 2010
Contaminated sites Cantonal Authority Executing authority of the OSites ordinance, project owner of investigation, monitoring and remediation of former landfills and industrial sites, technical and regulatory supervision of depollutions related to building projects – 2008 to 2013
SIPOL Foundation and management of the SIPOL continuing education course – 2003 to 2010
Development of services in environmental geostatistics in partnership with FSS – 2003 to 2010
Project manager for the investigation and remediation of landfills and contaminated sites for ANTEA Paris – 1992 to 1997
Hydrodynamic modeling of a salt water intrusion for HYDROEXPERT – 1992
Technical-economic survey on soil and groundwater remediation techniques for SITA – 1990 to 1991
Basic education
Continuing education
Training course on R computer language – 2016
Training course on QGis – 2016
International conference in environmental forensics INEF, Cambridge – 2014
Introduction to the direction of architect and engineer offices, SIA training – 2013
Project manager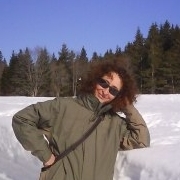 Dr. Sabine Brocero joined eOde by 1 July 2015. Sabine is a geochemist specialized in management of radon in the buildings, and more recently in the diagnosis of radium in the former watch workshops. She has a wide knowledge of the environmental regulation thanks to her position as a scientific inspector at the Urban and Environment Service of La Chaux-de-Fonds during 15 years.
Professional career in short
Basic education
Doctorat ès Sciences from the University of Neuchâtel – 1996
Master of Science in sedimentary geology and geochemistry from the Universities of Paris XI, Orléans and Lille I – 1991
Continuing education
Geothermics module. Postgraduate education Certificate of Advanced Studies in renewable energies – Techniques and Applications, HEIG-VD – 2010

Specialization courses

.

Protective measures against

radon

in homes

:

prevention and

remediation

, HEIA-FR – 2007
Training for chemical specialists n°206 – 2004
Project manager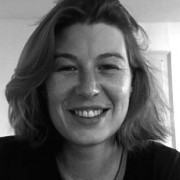 Dr. Sonia-Estelle Tarnawski joined eOde in January 2019. Sonia is specialized in environmental microbiology and microbiological investigation of polluted sites. Her expertise is proven in these fields with 15 years of research and a thorough knowledge of bacteria, their ecology and of microbial resources involved in the biodegradation processes of pollutants. She also benefits, in her expertise, of supports from EPFL specialists in the field of bioremediation.
Professional career in short
Freelance microbiologist: Expert services in microbiology of polluted sites and soils – 2017 to 2018
EPFL scientific collaborator at Laboratory of Environmental Biotechnology: Project management, competence transfer and development of a technical manual for the microbiological investigation of aquifers contaminated by chlorinated ethenes – 2013 to 2015
Scientific collaborator for the Soil Biodiversity Laboratory of the University of Neuchâtel: Methological development for the study of soil microbiology – 2012
Scientific collaborator and lecturer for the Laboratory of Microbiology of the University of Neuchâtel: Research project manager and lecturer, training and thesis supervision in Bio-geosciences and Microbial Ecology – 2000 to 2012
Basic education
PhD in Microbiology – University of Neuchâtel – 2004
Advanced Studies Diploma (M.Sc.) in Forest Biology – Henri Poincaré University, Nancy – 1999
Curriculum in Cell Biology and Physiology of Henri Poincaré University, Nancy – 1994 to 1998
Continuing education
ChloroKarst – Assessment and investigation of contaminated sites with chlorinated hydrocarbons on karstic aquifers (FOEN) – 2018
ChloroNet (Polluted sites and soils) – Network Technical Days (EAWAG, FOEN, UniNE) – November 2013 to 2018
Botany course and Iris 400 certificate preparation (Floraneuch) – 2018
SAQ Certificate of Respondent and Quality Operator, ISO 9001: 2015 (ARIAQ) – 2017
Aquifers contaminated with chlorinated ethenes and natural attenuation, environmental biotechnology (Post-doc, EPFL) – 2013 to 2015
Multivariate statistics and numerical ecology, R programming – 2013 to 2015
Seminar of communication dynamics (CDO consulting) – 2010
Introductory course on Ecotoxicology (Ecotox Center) – 2010
Microbiology of soil-plant interactions and bio-geosciences (UniNE) – 2000 to 2012
Post-graduate internship in forest ecophysiology (INRA Bordeaux, Cestas-Pierroton) – 1999
Hydrogeologist

Emilie Sammali joined eOde office in June 2019. She is a young hydrogeologist graduated from the CHYN and also holds a Bachelor's degree in Natural Systems. She is particularly interested in polluted sites. The study of a chlorinated plume in a Danish aquifer remediated with liquid activated carbon was the subject of her thesis. Through small jobs in Alpgeo office in Sierre or Swisstopo, Emilie was able to complete her training and acquire solid knowledge in hydrogeology. She is currently also a hydrochemistry consultant for the World Bank Group and project manager for the environmental association UP.
Professional career in short
Basic education
Master in Hydrogeology and Geothermics – University of Neuchâtel – 2016 to 2018
Bachelor in Natural Systems – University of Neuchâtel – 2013 to 2016
First year of Pharmaceutical Sciences – University of Neuchâtel – 2012 to 2013